Which size mustang pickup fits your bass?
Over the years Fender has produced 2 different sizes of Mustang Bass covers. Use this measuring guide to determine which size mustang pickup fits your bass.
The vintage Mustang bass looked like the XII guitar pickup but was slightly shorter. When Fender first reissued the Mustang bass they choose to use the longer XII cover. Recently Fender and Squire started using the shorter vintage size cover in some of their new models. To help clarify what version you have simply measure the top of the pickup cover that is exposed through the pickguard.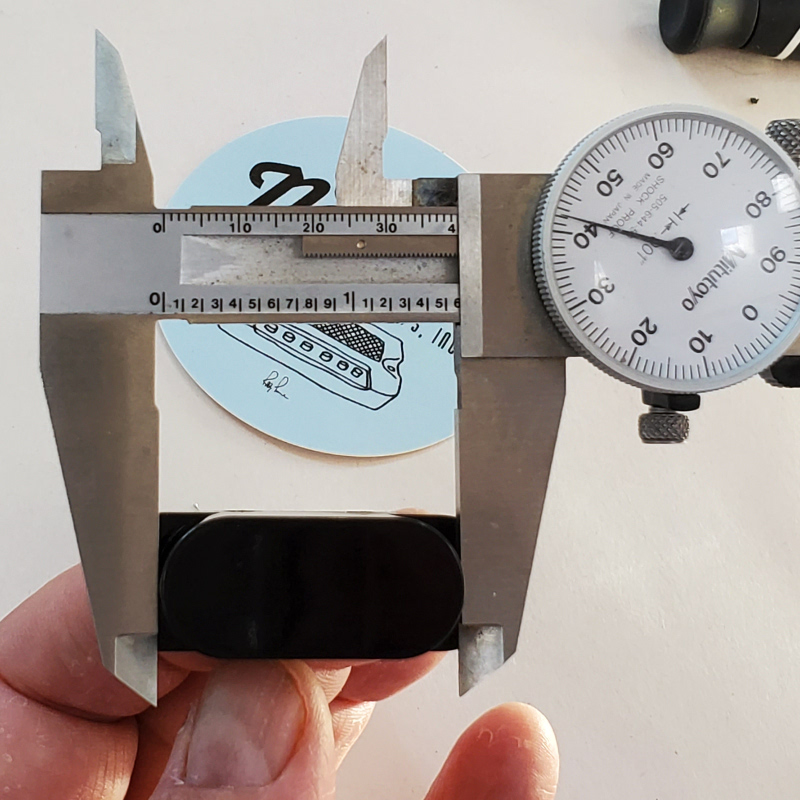 If you measure 40mm or a little over 1 9⁄16" you have the shorter vintage correct cover.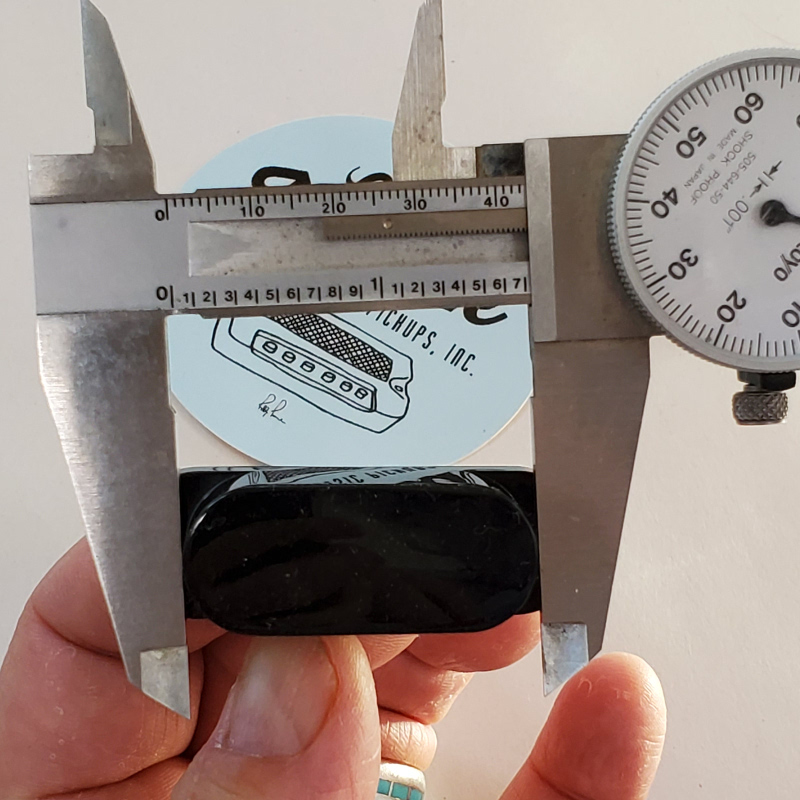 If you measure 44mm or a little under 1 3⁄4" then you have the larger XII style reissue bass cover.